A fix for the sub zero second issue with timelapse in Lightroom 5.0 has been fixed. You must use a 29.97fps setting inside the template file, other settings like 30fps will cause flickering.
Here's such a preset. For video export, you just use the standard Lightroom video 720p and 1080p video presets. Please note this means you only have the internal 29.97 fps playback, with no options for 24fps etc.
To install, unzip, then in Slideshow, right click on an User Templates in the Template Broweser. Choose 'Import'. Find the unzipped file, and press 'Import'.*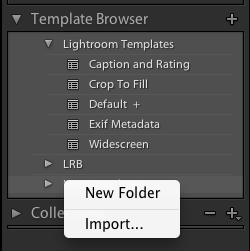 Here's a video created with this.
*Please note this is for Slideshow. THIS IS NOT A DEVELOP PRESET.
Update
Mark has asked for a tutorial in the comments. I'll probably do an expanded version, but in the meantime:
You install the template in Slideshow as above. Then
Create a collection of the time-lapse photos.
Go to Slideshow.
Select the template from the Template Browser.
Click Export Video at the bottom of the Left Panel.
Choose what resolution you want 720, 1080 etc in Video Preset.
Choose a filename and path then click Export.