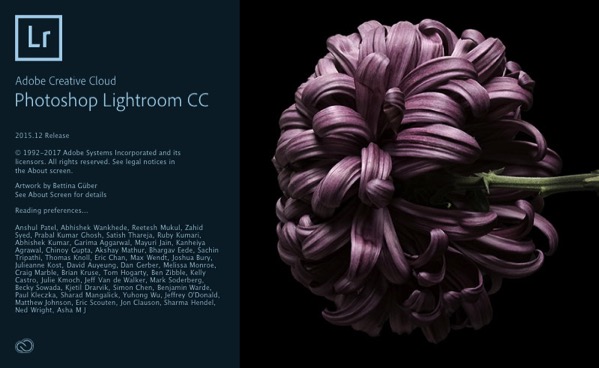 Adobe have launched Lightroom 6.12. No, you didn't miss 6.11. The Camera Raw equivalent of that is 9.11 and that's a sensitive number, so best skipped. Use 'Updates' in the 'Help' menu to get it.
Fixes
This update fixes the Targeted Adjustment Tool broken in 6.10, which was a major issue for those that had gotten used to it. Other fixes include the Map Module flashing offline and a JPEG reading performance bug that particularly affected high end machines with loads of CPUs. There were also issues with some of the Keywords criteria in Smart Collections fixed. If you use The Fader, I believe the PV2012 fix in this should allow you to fade Tone Curves again. PC Users should also now be able to use Alt-Enter to create new lines in the Identity Plate in Print and Slideshow-something I've shown in a tutorial for Mac here on the blog. Some issues with moving nested folders, or moving and cancelling have been rectified.
Camera Raw Cache
Another addition is support for higher resolution files in the Camera Raw cache. Up until now, these topped out at 2000px on the long edge. This fine for 1920X1200 monitors, but with 4k being the new screen resolution for photographers, it meant that the cache file was too small and Lightroom had to read the full resolution file even when the photo wasn't zoomed in. In doesn't take a genius to know this kills performance for those with larger screens. The change ties ties the Camera Raw Cache file size to the Standard Preview size instead. This is Auto by default and matches your screen resolution. It's a tidy solution that future proofs for even larger monitors in the future.

Lens Profiles
Lens wise, we got more Venus Lens/Laowa profiles, as well as ones for the Fuji adaptor lens for the X100 range. Sony users got new Tamron profiles as well as for the Sony FE 12-24 and the FE 16-35.
New Camera Support
New Camera support includes the Canon 6DMkII, and the 200D. The just announced Leica TL2 is supported as is the Nikon D7500 and the Olympus Tough TG-5.
Adobe Announcement
For the official announcement, go to http://blogs.adobe.com/lightroomjournal/2017/07/lightroom-cc-2015-12-now-available.html