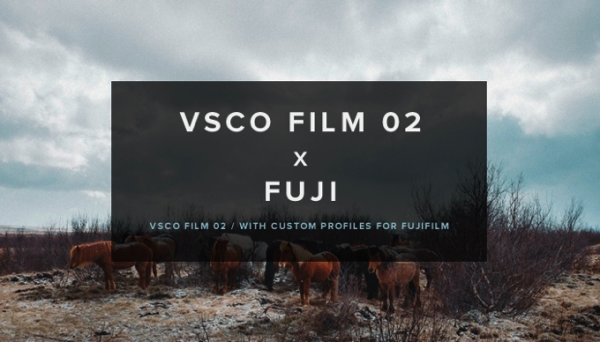 Ages ago I reviewed Visual Supply Co's Film Studio presets and profiles for Lightroom and Camera Raw. I thought them to be excellent and hindsight from then means I actually have warmed to them even more. Price wise I felt them on the high side, but as I've used them more on various different things, my comments on price being dependent on the user stands firm. I've really come to believe these are worth it, and that VSCO have shown their commitment to the market, by adding value all the time.
This value is evident in adding new profiles for the Fujifilm X-Trans sensor, covering the X100S, X-Pro1, X-E1, the X100 and the X10. There's also a 15% discount until Fri May 3rd, and a 25% loyalty discount for previous Film pack owners for Film 02. Current Film 02 users get this update free. You can get more details over at the VSCO Blog.
By way of disclaimer, I was given the original preset pack to review. I liked them, but I've been surprised by how much I use them.