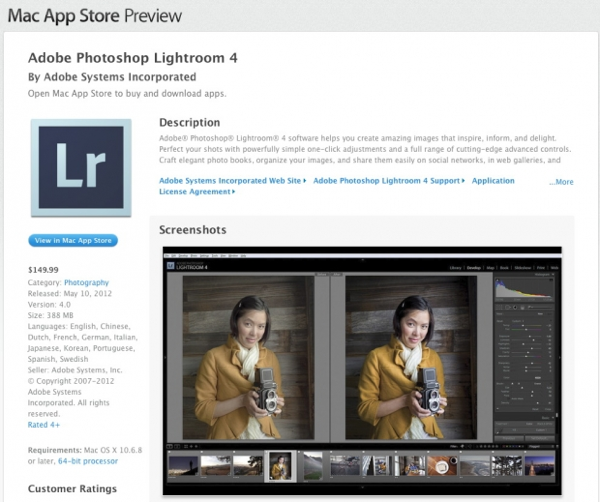 In keeping with a lot of big players, Adobe have added Lightroom 4 to the Mac App Store. This adds to Photoshop Elements 10, Premiere Elements 10 and Revel, which are already available there.
Currently it's only the North American App Store and it's priced at $149.99, same as the retails box product. Lightroom Product Mananger Tom Hogarty has some words about it:
This is a single platform license for Mac only.
Updates will take place through the Mac App Store, not via Adobe.com for this version of Lightroom.
There is no upgrade pricing available on the Mac App Store for Lightroom customers who own Lightroom 1, 2 or 3.
There is no guarantee that upgrade pricing will be available to Mac App Store Lightroom 4 customers when Lightroom 5 and future versions of Lightroom are released.
Check Tom's Lightroom Journal post for even more detail.