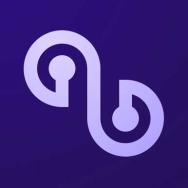 Adobe have announced that Carousel is now available. So what is it for? Carousel is subscription based service designed to give you access to your images everywhere. On your (Mac-Lion) desktop, laptop, or iOS device. You can have up to 5 Carousels, and can share them with up to 5 people. Those people that you're sharing with don't need to have a subscription to the service themselves.
In addition to the sharing aspect, you can also use the Lightroom engine to make adjustments to your photos. You can choose from preset looks, or apply your own. Now it's not the full compliment of Develop tools, but it's certainly enough to fix images quickly.
Photos can be added from any device. On iOS devices, you can take pictures from the Camera Roll and have them show up almost immediately on the desktop. Edits from one device show up on the other.
Photo Stream can't help but get a mention here, but Carousel does offer editing, which is a big plus. With the Lightroom engine available, I can't help but think that big things are afoot for the future.
I've played with it for a bit and I really like it. Of course with a future price of $99 per year ($59 intro price-available at that price for 3 years if you get it now), it's another cost to bear for internet, even with unlimited space. Of course sharing photos automatically with family is a big plus, saving the issues of exporting and emailing.  If you're interested in the concept, you can try it out free for 30 days.